---
Click the image below to view the full size version of this cover.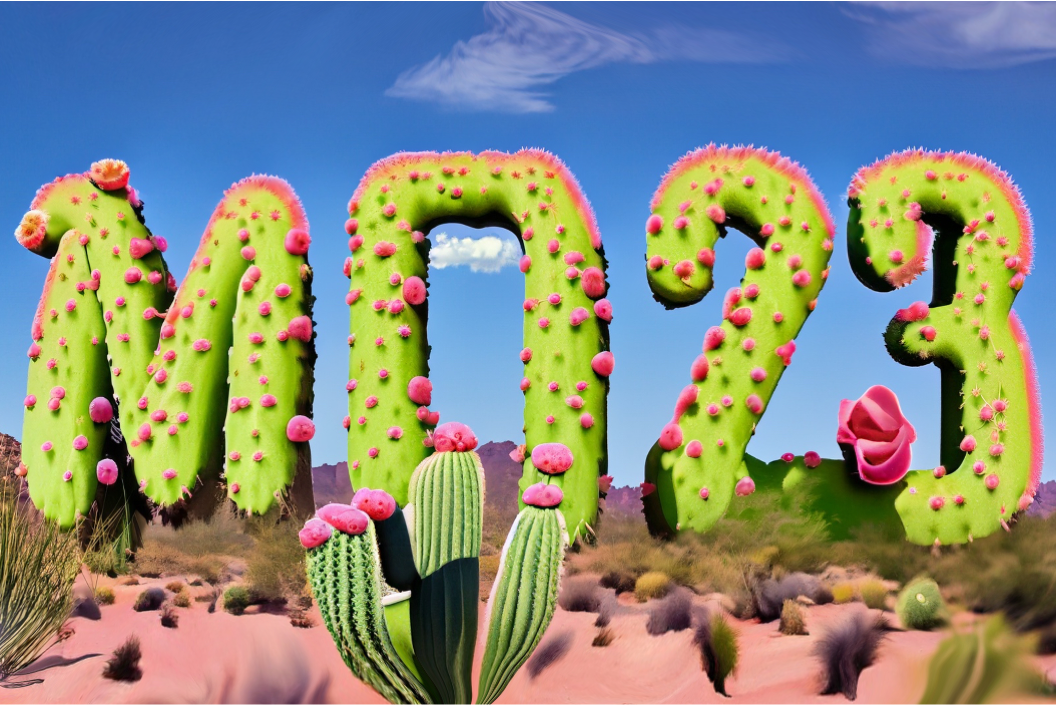 Created by: Artetarian Lab
Issue 252: We are excited to share this week's special artwork, which highlights the MathOnc23 conference that just concluded. Even more exciting is that the artist contributing this week's artwork is Dr. Kristin Swanson's very talented daughter. Throughout the MathOnc23 conference, this young artist's work was shown on the screens between sessions and talks. The artwork showcases the always impressive Sonoran Desert, where the Phoenix Mayo Clinic resides, with surrounding mountains rising dramatically from the desert floor. If you would like to show support for this young artist, please visit their Artetarian Lab website to see another piece of artwork ('The Face of Diversity') being used for a great cause to support very young artists! The MathOnc23 conference was organized by conference chair Dr. Kristin Swanson and co-chair Dr. Alexander (Sandy) Anderson and generously funded by the NCI PSOC and CSBC programs, the J. S. McDonnell foundation, and the Mayo Clinic Comprehensive Cancer Center.